siliconchipsuperstar is the new album from Circuit3 featuring 10 tracks of electropop synthpop
influenced by the great and the good of the classic 1978-1982 era of electronic pop.

The digital precision of the 21st century married with the classic analog beats, drones,
arpeggiators and melody lines under a pop male vocal and lyric which takes no prisoners.

siliconchipsuperstar is now available as a strictly
limited edition coloured vinyl & 2 CD package exclusively from this site
CLICK HERE TO GO TO THE ALBUM STORE

Stay in touch with Circuit3 by joining the mailing list and visiting the Official Facebook Page.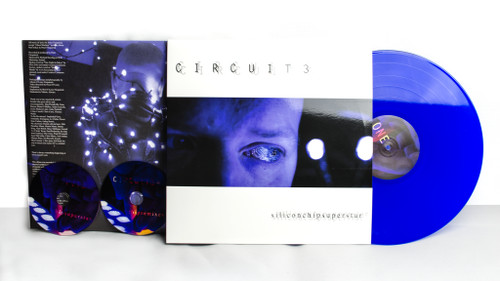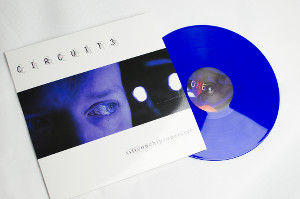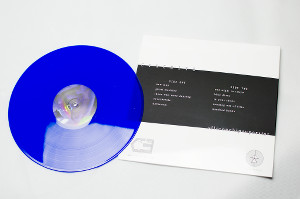 "album of the year - fantastic album and I have very difficult to see any other artist to do better" -
Radio Virus
(Sweden)

"Take a deep breath and double-take before reading the title to Circuit3's electro pop opus 'Siliconchipsuperstar'. Everything about this album is wrapped in that wonderful retro electro magic. It's ten tracks that bring you into the past and then the future, with a nod to pre-Songs Of Faith & Devotion Depeche Mode (which certainly isn't a bad thing !) -
Dan Hegarty 'The Alternative'
RTE National Radio Ireland.)


""just far and away better than so much of the material I've heard in this genre... it's a huge step up from being a bar band performer to potentially achieving international acclaim, and that's exactly what he's poised for here with Circuit3...Keep an eye and ear on this one- I see good things for Circuit3 in the future and some forward-thinking label really ought to sign this act"
Chain D.L.K. Album Review
Wolfgang Flür (ex-Kraftwerk) collaborator iEuropean says
"I am currently working on a remix for Circuit3 and had the pleasure of listening to the finished album.....wow! Best album I have heard in the past 10 years"

"It's not every day you stumble upon a debut album that forces you to re-write your best-of-the-year list. He's not trying to hide being influenced by the synth pioneers of the late 70s and early 80s. There are obvious references to John Foxx, Gary Numan, Thomas Dolby and many others from the Synth Britannia era. But it never crosses into plagiarism. It's all done with an eye for detail and with a personal touch that firmly holds the ten tracks of the album together. There's definitely no shortage of singles candidates. It's a beautiful and well-crafted package, both musically and aesthetically, and should appeal to anyone with a soft spot for the artists who pushed the boundaries in the early days of synthpop. -
Elektroskull
(Sweden)
The Electricity Club
said "'siliconchipsuperstar' is classic styled synthpop made by someone weaned on classic synthpop. This well-produced album is undoubtedly a labour of love and while there are echoes of the past like Clarke, Foxx, Jones, Numan or Dolby, the album is full of futuristic sounds that warble off and on."